We're Back !! – Captains Message & Video
Captains Message.
This morning at 8am Houghton golf club re opened its course for play after 7 long weeks during which all our lives have been turned upside down.
I had the privilege and pleasure to tee off first with my daughter Emily and playing behind my wife Pauline and Dad Norman.
I'm sure you are all as excited as I was to return to play and I must say the golf course was in superb condition especially given it's been maintained by only Wayne and Dip, thanks very much lads great effort.
Also I would like to thank the committee for their work in making sure the club is safe for the members to return too.
This Pandemic has divided us physically but at the same time united us as people. No more so has this been demonstrated by you the members , we have a list of 45 members who have volunteered to help out with making sure we can return and play this game we all love , I thank you all.
Although it maybe sometime before our clubhouse reopens I'm pleased to say Mulligans take away service will be available, I for one will be ordering some of Dave's lovely food .
Welcome back everyone,
Remember Play safe stay safe.
Ian Baxter
Club Captain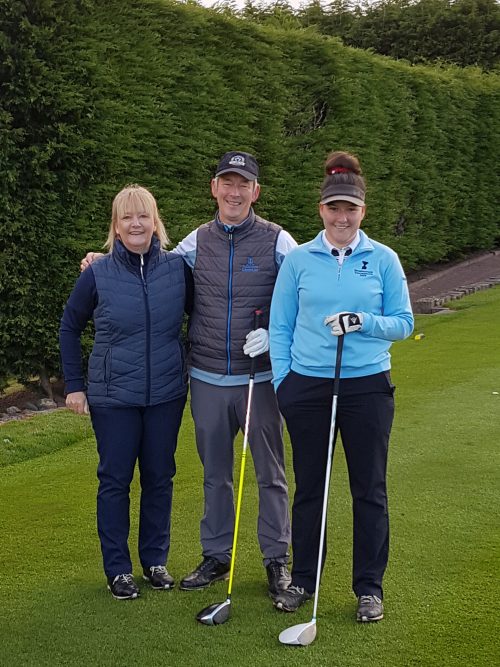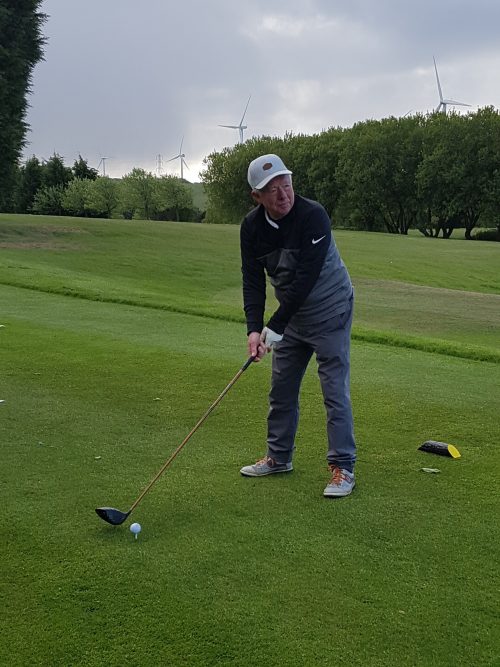 The Baxter family Ian , Pauline and Emily and not forgetting Norman  who is social distancing.
Welcome Back Video 
Photos to follow too.