Rio Jones Equals HLSGC Course Record
Congratulations to Rio Jones who shot an amazing gross 66 in yesterday's Mens Junior Captains Day Competition.
Rio's score  amassed 46 stableford points to comfortably win the competition by 5 points.
Rio equalled the official course record of 66  by John Ellison who has held the record since August 1993.
Well done from everyone at HLSGC.
Rio Jones (center) seen during the competition presentation with ( L – R ) Vice Captain Ian Baxter, Club Captain Dave Bryson,  , Junior Captain Oliver Norden and Junior Vice Captain James Howell.
Rio's Scorecard 12/05/19 – Junior Captains Day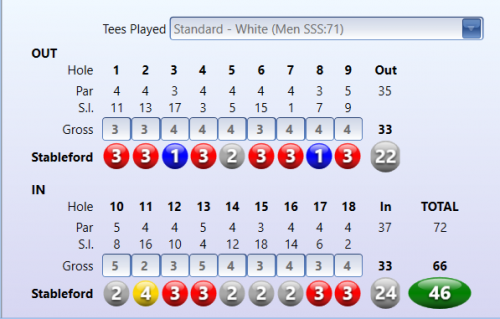 A