Mens Team – 28/07/20 Semi Final North Durham League 5 Man Team Knockout v Seaham (home)
Tuesday 28th July Semi Final North Durham League 5 Man Team Knockout v Seaham (home)
A strong westerly wind blew across our prestine golf course to welcome the players and spectators from these neighbouring clubs.
Match 1
The semi final 'derby' got under way 1st up Derek Goldsmith (5) v Anthony Thirkell (9) at the turn it was all square and by the time they walked off 15 dipper found himself dormie 3 up. However Anth was not lying down and fought back to 1 down with 1 to play and receiving a shot on the brutal 18th. Derek drew on his experience and clung on to a 1 hole victory.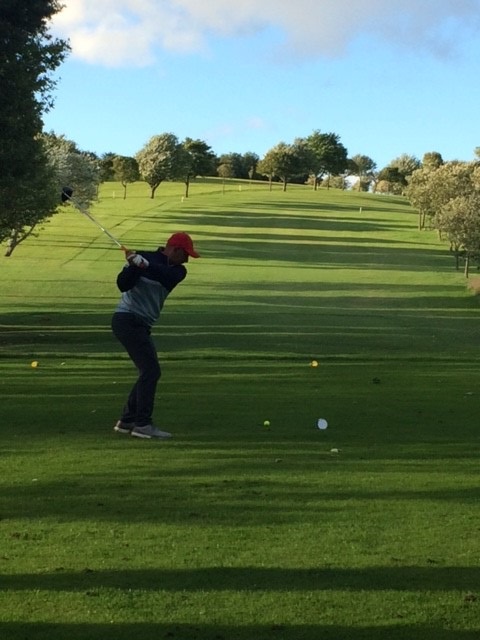 Derek fades his drive round the 14th fairway.
Match 2
Dave Pringle (3) v Kev Booth (3)
This game also proved to be a tight affair going the distance with an honourable half. All credit to Dave who made a great 4 on the last having played the last 5 holes with a pulled hamstring .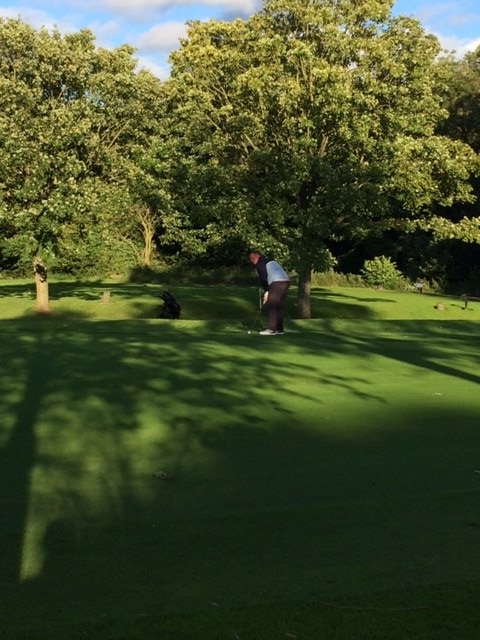 Dave putting through the dappled shade on 13.
Match 3
Greg Southwick (1) v Grant Dixon (0)
Greg was hit with several early birdies from Grant to find himself 1 down but used his shot on the 7th to square the game. From this point the game swung Greg's way as he played his usual high standard of golf and ran out with a comfortable 4&3 victory.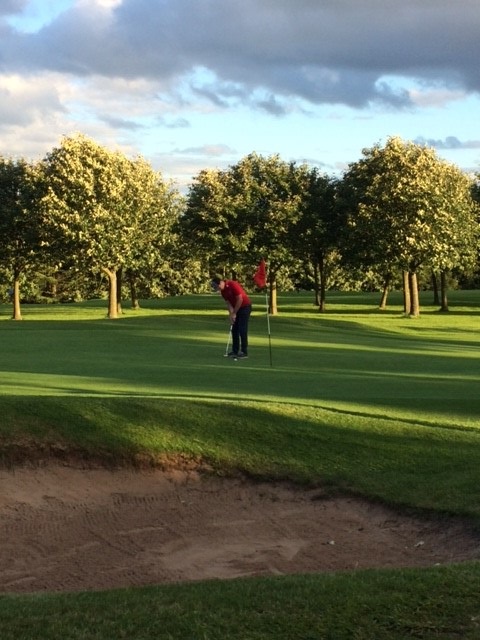 Greg finishes his match in style with s closing birdie 2 on the 15th
Match 4
Dan Ellison (3) v Michael Thompson (3)
Dan was up against former Durham County matchplay champion Michael Thompson . Daniel had the pleasure of his grandmother Chris walking round with him and it certainly helped . Despite a couple of 3 putts during the round Daniel got on with his game. He had his nose in front almost the hole round and closed out the game with a 2&1 victory.
This meant Houghton had accumulated enough points on the evening to progress to the final.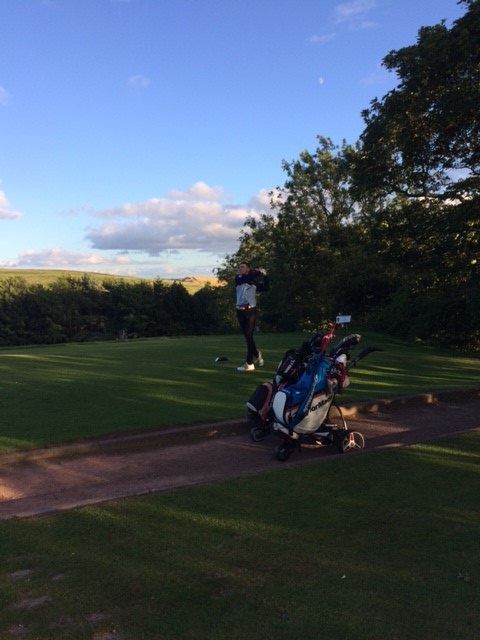 Dan teeing off on the 15th
Match 5
Sean Foster (2) v Sam Pearson (4)
This was the 3rd match to go down the 18th , this time it was Sam from Seaham who prevailed with a 1 hole victory over our current Club Champion Sean .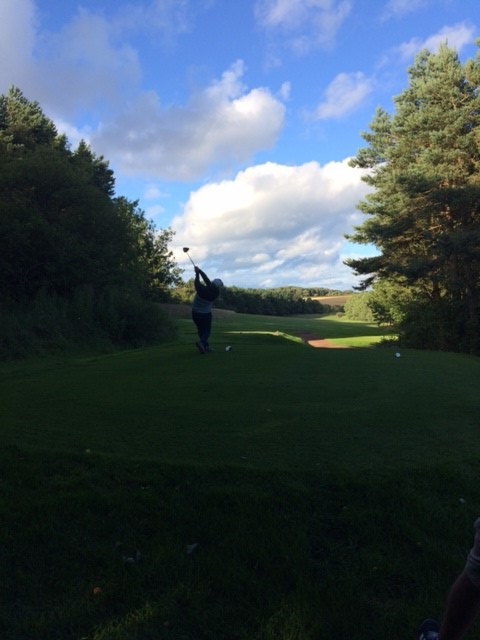 Sean driving down 10
Overall result
Houghton 3.5 v Seaham 1.5
Thanks again for all the support.
The final will be played at Tyneside Golf Club on Sunday 30th August