Captain's New Years Message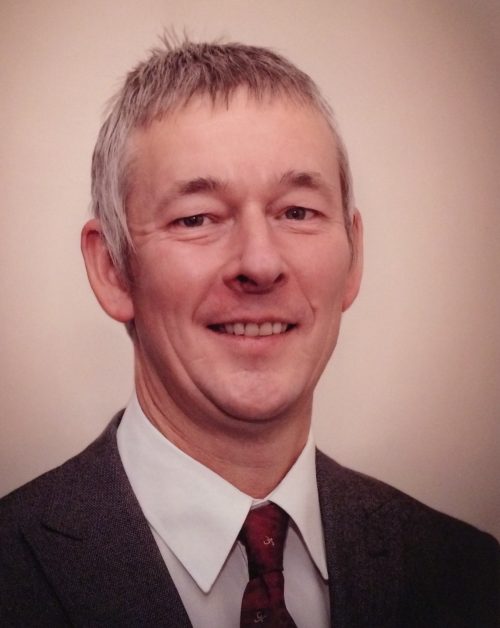 Firstly, I want to say a big thank you to Dave Bryson and Sandra Gilmour for all their hard work
over the past 12 months as Mens and ladies Captains..
Also a special mention to our retiring chairman Jack Ellison who has served the club so well,
thanks for all the great work over the years.
I'd like to welcome our new committee members to the team and thank those who are remaining
on the committee for their continued support and wish John Walvin and Bernie Munroe all the
best in their new roles. To those retiring from the committee, I would like to offer my thanks for
your contribution.
It's a huge honour for me to be the Captain of Houghton le Spring Golf Club, I am very much
looking forward to the challenge ahead,
I joined the golf club as a junior back in 1976, and yes I can just about remember the 70's when
all golfers wore tartan trousers. Back then I gained the nickname of Backa which is still used
today.
Houghton was a 9 hole golf course with a clubhouse and locker room which had seen better
days, the professional Jackie Ord had a "hut" he called the pro shop stationed on what is now
the practice putting green.Todays golf club is unrecognisable to the one I remember and has
improved immensely over the years and I am sure will continue to in the future.
2020 will not only be a huge year for myself but for the Baxter family as my wife Pauline will be
Lady Captain, my daughter Emily will be Junior Captain and my father Norman the Vets
Captain! I think this may be unprecedented, certainly at Houghton-le-Spring, we are all very
proud to be honouring the club together.
I look forward to being supported by my Vice Captain Dave Freeman this year, Dave has a
wealth of knowledge in the running of the club having served as Secretary for some time.
My chosen charity for 2020 is St. Benedicts Hospice, they supported my mother shortly before
she passed away and I am sure its a charity close to many of your hearts.
Finally, thanks to all of you, the members, for your loyal support, a healthy golf club relies on a
strong membership. I genuinely believe we are one of the best clubs in the area. We have a
great course with excellent practice facilities. I do think we can be negative at times instead of
celebrating the positives, let's be proud of our Club and be positive ambassadors.
Houghton is very much a  members club with strong traditions and has a great reputation for
being welcoming and hospitable. It's a great place to be when we're all pulling in the same
direction.
Enjoy your golf and a happy new year to you all
Ian Baxter
Club Captain